You, Me & The Devil Makes Three Patch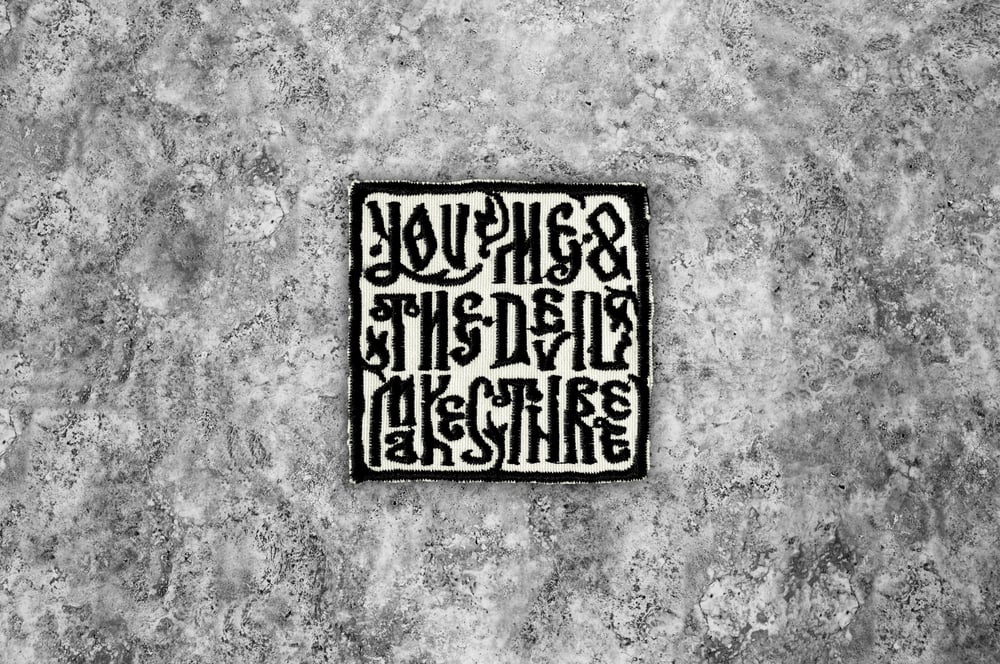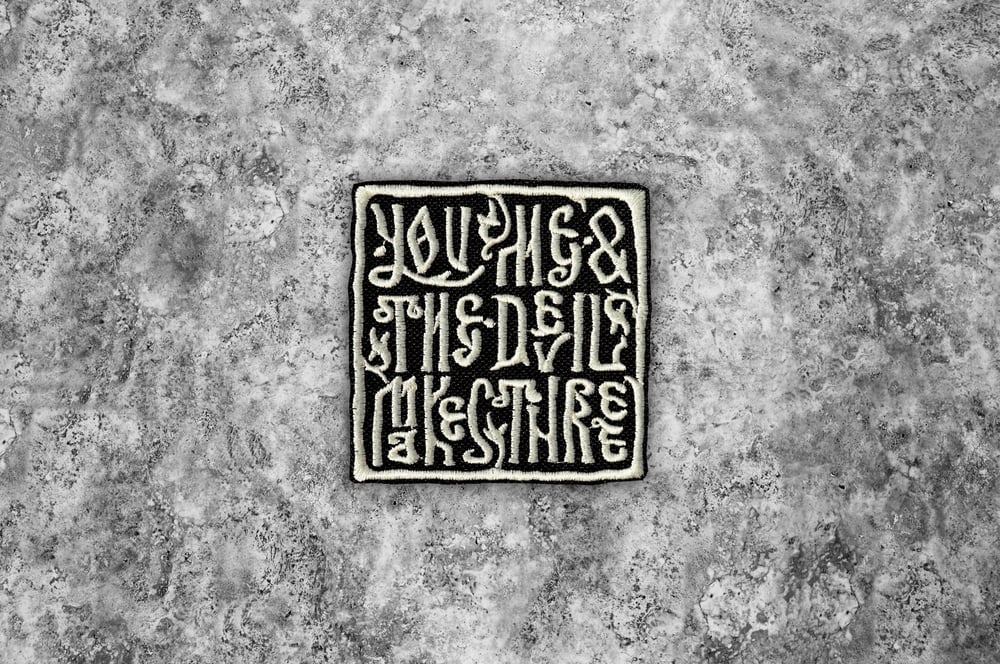 °Whether it's a you or a me that gets lost in the wind, it's always ourselves that we find in the sea. Are you in for the whole swim or are you in it for a quick dip? Are you afraid to get wet or are we going to dive deep? The sea does not forgive so in your mind you keep; you, me and the devil makes three.
°Dimensions : 8 cm x 8 cm (3.15 in. x 3.15 in.)
°100% Embroidered
°High Quality Rayon Threads in Ivory White & Black Colors
°Iron-on & Sew-on
°Makes boring clothes look cool
°Mends scarred, cut or torn fabrics (or hearts)
°Made in Greece
To iron on:
1. Put the iron on the hottest setting with no steam.
2. Place the patch in the desired position and place a tea towel over it.
3. Iron over the patch for 60 seconds (hold the iron still over it) and then turn the item the other way and iron the other side for another 60 seconds.
4. Allow to cool and then you are ready!
This patch can also be sewn on. If the item of clothing will be going in the wash multiple times, we suggest sewing the patch to the item for full security.
.: Stay Filthy and Dive Deep or Don't Swim at All :.