Νεα Πλεμπα Black Water Repellent Windbreaker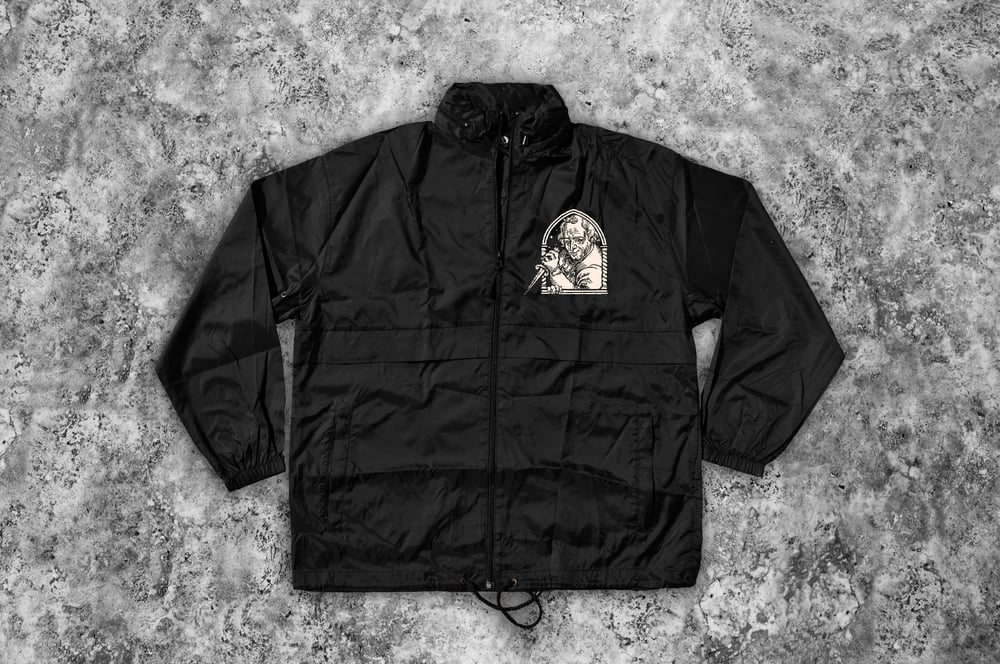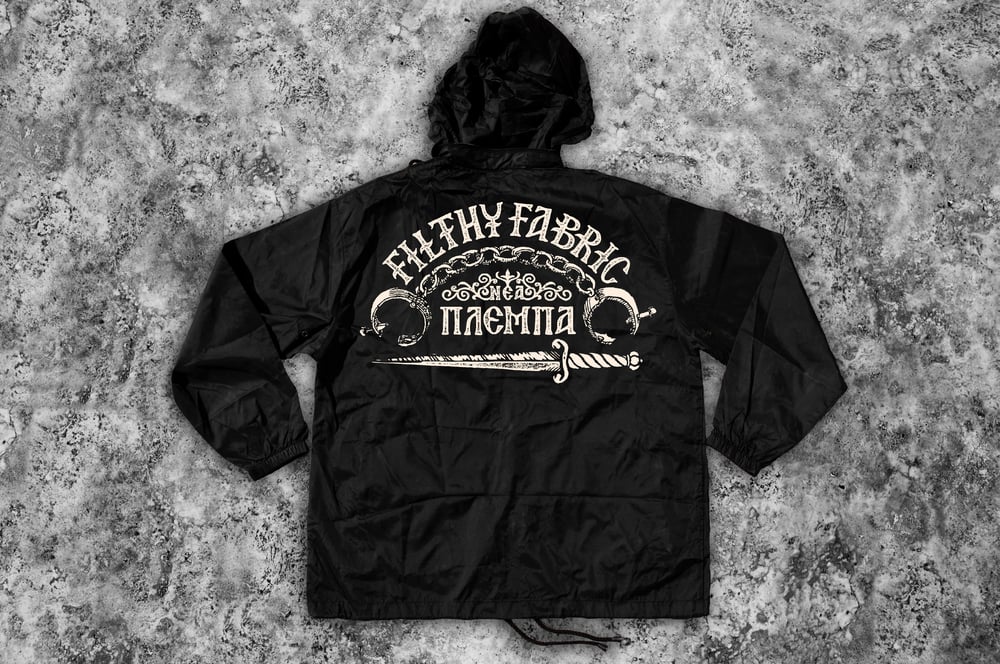 ° Who are we?
° We are the rats that dance where fat men lie dead. We are the oppressed, the exploited, the meek that get to inherit the earth day by day. We are the ones who have nothing left and by that we have nothing left to lose either. We, the scum that survives almost everything. We, who broke our chains and are ready to even the score.
°Who are you?
°100% Polyamide Water Repellent Windbreaker
°Black Color with Bone White Ink Prints
°Classic Cut with Zipped Opening
°Hood with drawstring folded into collar
°Elasticated Cuffs & 2 Exterior Zipped Pockets
°Folding system with elasticated ties around waist
°Ventilation Eyelets
°Made in Greece
°Hand-pulled Silkscreen Print done at Fuzz Ink.
.: Stay Filthy and Stick to your Pack :.